FAQs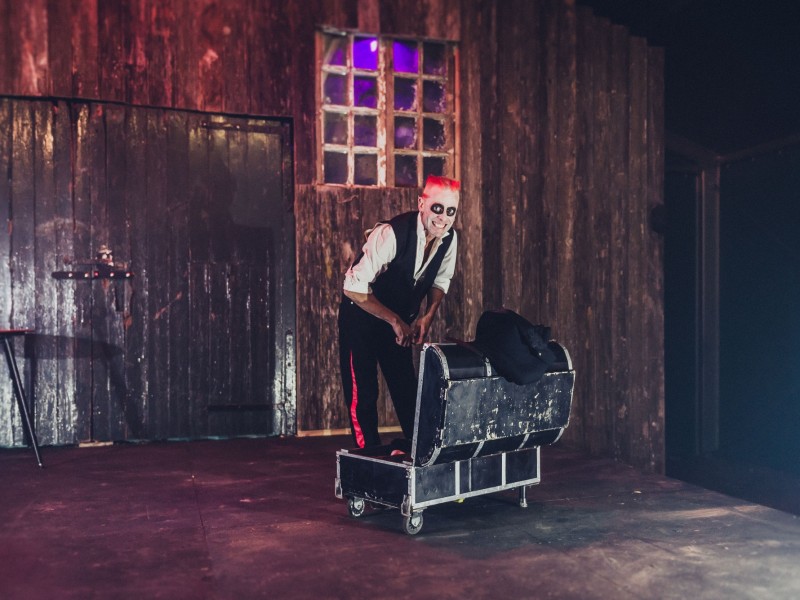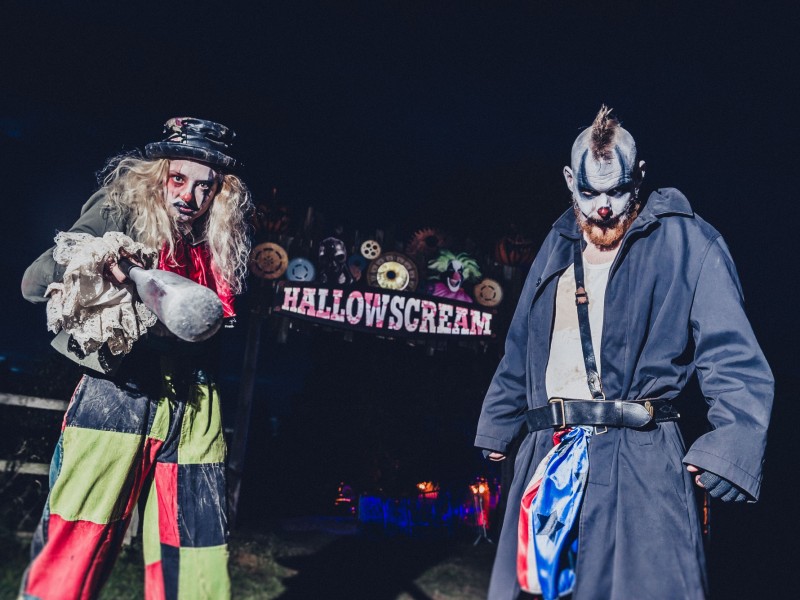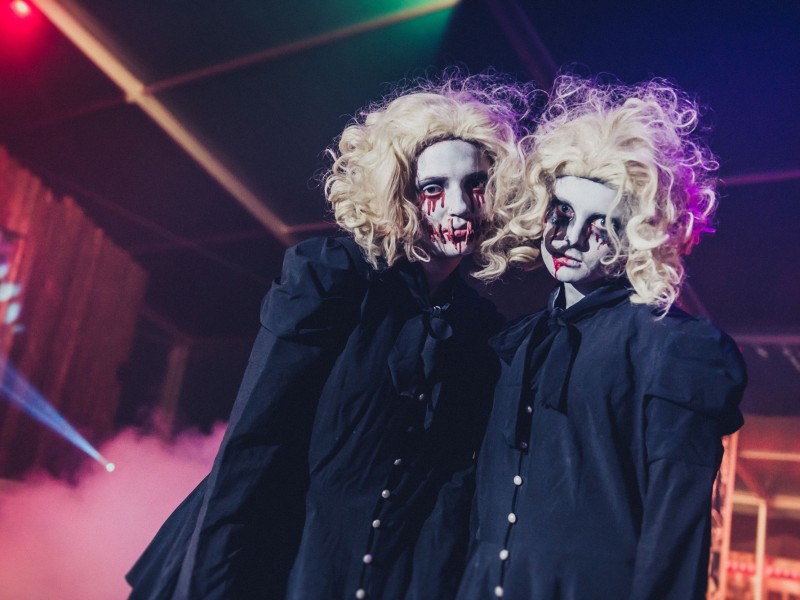 Opening Times
Gates open at 6.30pm. Standard tickets have an Intake Period, please ensure you arrive during your Intake Period.  Last entry to Hallowscream is at 9.00pm, event closes at 11.30pm (apart from the 4 nights with later intake times) See the Times & Tickets page for details.
How do we get Tickets?
No tickets are sold on the gate. All tickets need to be bought online and in advance from this website! Tickets often sell out up to a week in advance so don't leave it to the last minute. If you turn up on the night without a pre-booked ticket you will not be able to get in.
How much does it cost?
Tickets range in price depending on the night you visit. All tickets are subject to a 50p per person booking fee. Your ticket allows you to go into each haunted house attraction once.
What are RIP Tickets?
If you are short on time, or just hate queuing, RIP tickets give you access to the RIP (fast track) entrance at each haunted house attraction. RIP tickets do not have an Intake Period, you can arrive any time between 6.30pm and last admission 9.00pm (10pm on the 4 late nights).
How Long Will it Take?
We recommend that you allow at least two and half hours for your visit to allow time for queuing and to go through all the attractions, get a bite to eat and drink and enjoy the atmosphere of the event! On busy nights you may need to allow longer to go through all the attractions. If you are short on time consider an RIP ticket.
What should we wear?
Hallowscream is held in a mixture of old farm buildings, marquees and other structures.  Most of the event is under cover however if the weather is wet a waterproof coat may be advised. You may also get little wet inside some of the attractions! The ground can be uneven and rough in places, so please wear suitable footwear. We would suggest that you dress as if going on a walk in the countryside. There is no heating in any of the buildings, so wrap up warm if its cold!!
Can we dress up?
Of course, why not get into the spirit of Halloween by dressing up, lots of visitors do, especially on Halloween night. Please note that you may be asked to remove full face masks. No weapons or replica weapons of any kind are allowed.
What if it rains?
York Maze Hallowscream takes place whatever the weather. The Central Entertainment Zone with its street food, side shows and entertainment is housed under giant marquees. The haunted house attractions are indoors and queuing is under cover. However there are some areas of Hallowscream where you will be outdoors.
How far is it from York?
York Maze is about 7 miles from the centre of York. A taxi from the centre will be about £14 - £16. We are also running a bus service from the centre of York every night. The bus or taxi will take about 15 minutes to get here, longer if there is heavy traffic. Please see the "Find Us" page of this website for more information.
Is there an age restriction? Can children attend?
We don't feel this event is suitable for children under the age of 14 therefore anyone under this age will be refused entry.  Children under 16 must be accompanied by an adult over 18 at all times. This means you must accompany your children into the haunted houses. If this doesn't sound like you please arrange for another responsible adult over 18 to come with you. You have been warned.
HEALTH WARNINGS - What if I have a medical condition?
The houses are quite intense, and we are trying to shock and scare you. We use strobe lighting in many places. There are narrow corridors to get through. You may need to bend right over, and even crawl in places. The ground conditions can be rough and slippy. Loud noises and strong blasts of air are used within the houses. Because of this we don't feel it is suitable for people with the following conditions: Heart issues. Preganancy. Epilepsy. Panic attacks. Mobility issues.

But as ever, we leave it up to you to decide!
Disabled Access
We are sorry but we feel that this event is not suitable for people with mobility issues. Most of the attractions have tight twisting corridors, steps, steep ramps and low ceilings in places.
Bus Tickets
Bus tickets are combined standard admission and bus. You pick one of 3 buses for the night of your choice and can enter the attraction as soon as you arrive! They are not fast track tickets. Sorry it is not possible to buy RIP combined bus tickets online.
Parking
We have a large car park as well as an overflow car park and it is FREE of charge.